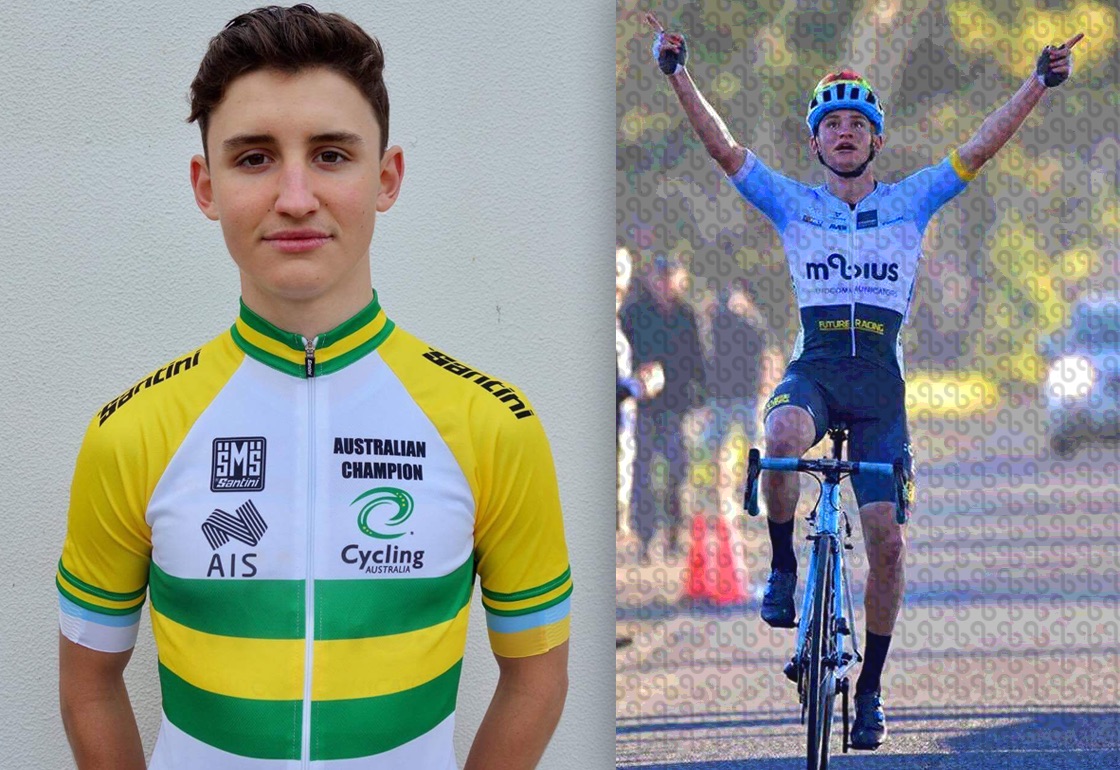 mobius Future Racing's Mitch Wright has capped off an incredible year with the team with an exciting performance representing Australia at the World Championships in Bergen, Norway. Mitch raced both the road race and the time trial in after finishing first and third in the respective events at the Australian National Championships earlier this year.
"Representing this amazing country was something that really pushed me through those hard training days and gave me the desire to venture into almost the unknown. It's pretty surreal. It's definitely a nice feeling pulling on the green and gold, something I am honored and thankful for."
In the Junior Men's Time Trial, Mitch race into 17th overall, setting a blistering finishing time early and earning a spot on the hot seat early on in the race. The race against the clock is all about tempo, timing and staying under control. Mitch set out at a comfortable speed, gradually increasing his pace throughout the 21km race. With an average speed of 43.092km/h, Mitch finished as one of the top riders competing in their first ever worlds appearance, just 48 seconds behind the eventual winner.
"The time trial had everything, from bridges to climbs and even a section of cobbles. I definitely paced myself well and went as deep as I could have. While the pacing was good, I believe there are a few areas where extra power could have been used and saved that would have saved a bit of time."
"That's the good thing about these experiences, without going to the pre-worlds camp and experiencing the racing, I would have missed out on gaining important knowledge to better understand the demands of this type of racing."
Bad luck hit in the Junior Men's Road Race where Mitch crash twice; first at the 60km mark and second in the final kilometer. In a select group of only 20 riders, the young Australian was on his way to a top result at his first ever showing at the UCI World Championships until another rider took him down.
"It was easily the most physically and mentally demanding race I have ever done in my life The race was all about surviving the constant surges of people falling and chasing back onto the peloton before racing the three-and-a-half-minute climb up Salmon Hill."
"The crowd on that hill was crazy. People shouting, blowing horns. You could hardly hear yourself think!"
"I managed to make it over the final climb with 20 of the best riders. With 500m left to go I ended up once again on the ground, a bit of skin off, my helmet cracked and my bike, somehow, 20m down the road. It was devastating knowing that the race was won, but the whole Cycling Australia team was so supportive, pushing me to get back on my bike and finish what I started."
The result on the results sheet do not reflect the ride and strength showed by Mitch that day, but cycling can be a cruel sport.  (Mitch would eventually roll across the line in 51st place and after initial scares, x-rays showed nothing was broken.)
"The racing was a whole new level, I am definitely happy with my effort and can't complain about my results. Australia has some quality riders and I know that I am definitely capable of giving the jersey a crack next year."