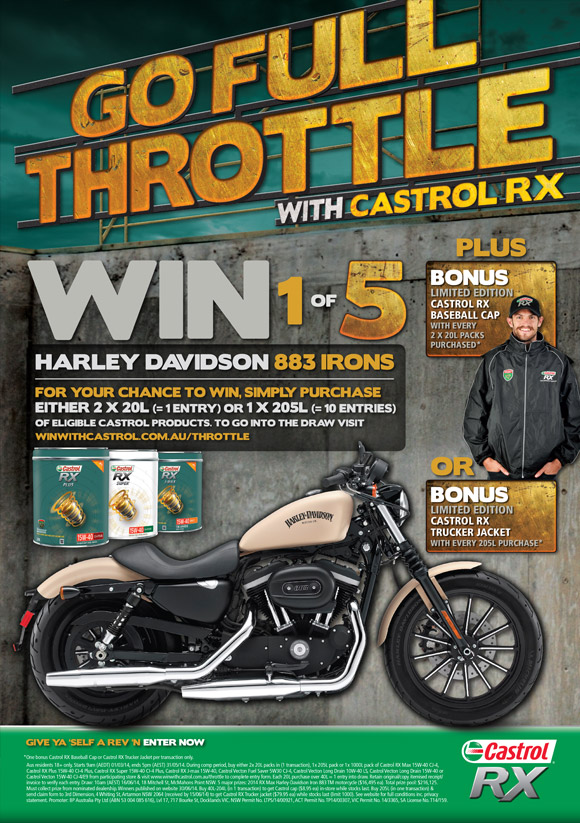 The "Full Throttle" promotion was an initiative to promote Castrol RX & Castrol VECTON oil sales through resellers offering purchasers the chance to ride away on a Harley.
It followed the hugely successful "Big Haul" promotion we ran in 2013, a tough act to follow.
With both promotions, the more oil purchased, the greater the opportunity was for contestants to win, which proved irresistible to many with sales accelerating past set targets.