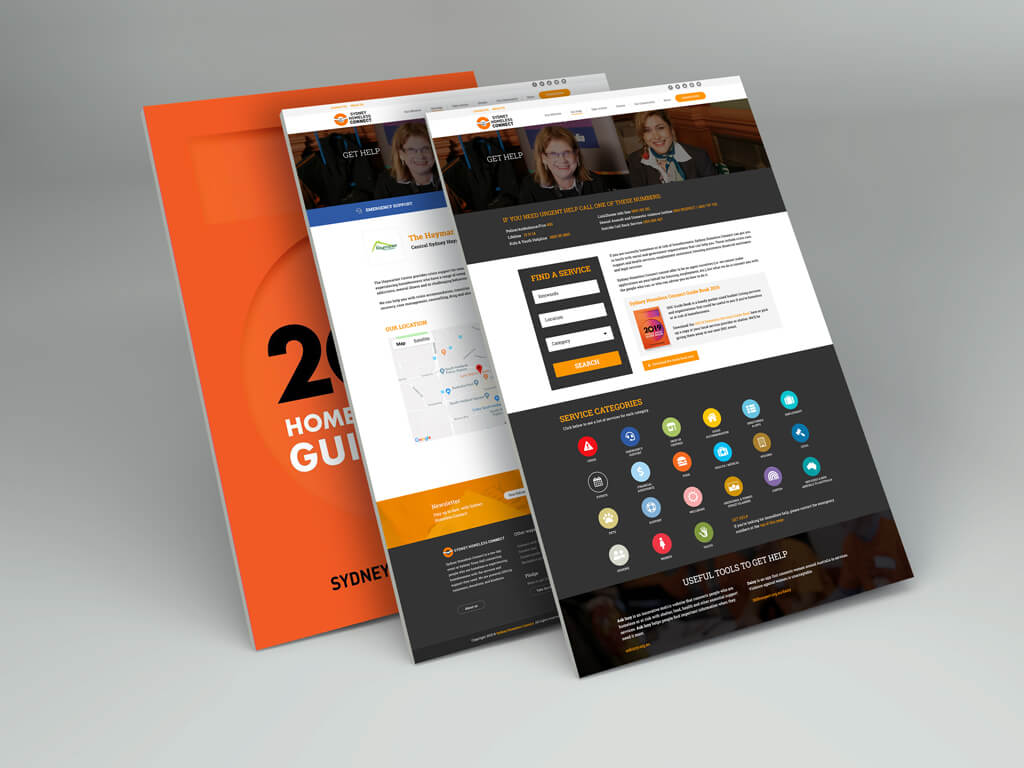 Sydney Homeless Connect is a 100% not-for-profit organisation  that works for the wellbeing, survival, and protection of people who are experiencing homelessness in Sydney by connecting them with service providers and a supportive community.
Each year they produce and print the Sydney Homeless Connect Guide Book; a handy pocket sized booklet listing services and organisations that could be useful if you're homeless or at risk of homelessness.
mobius were tasked with producing a digital version of the SHC guide book and so designed and built a custom online directory for their existing WordPress site and integrated it with their Salesforce database containing the listings data of Sydney services providers.
Visit www.sydneyhomelessconnect.com/get-help to see it in action!