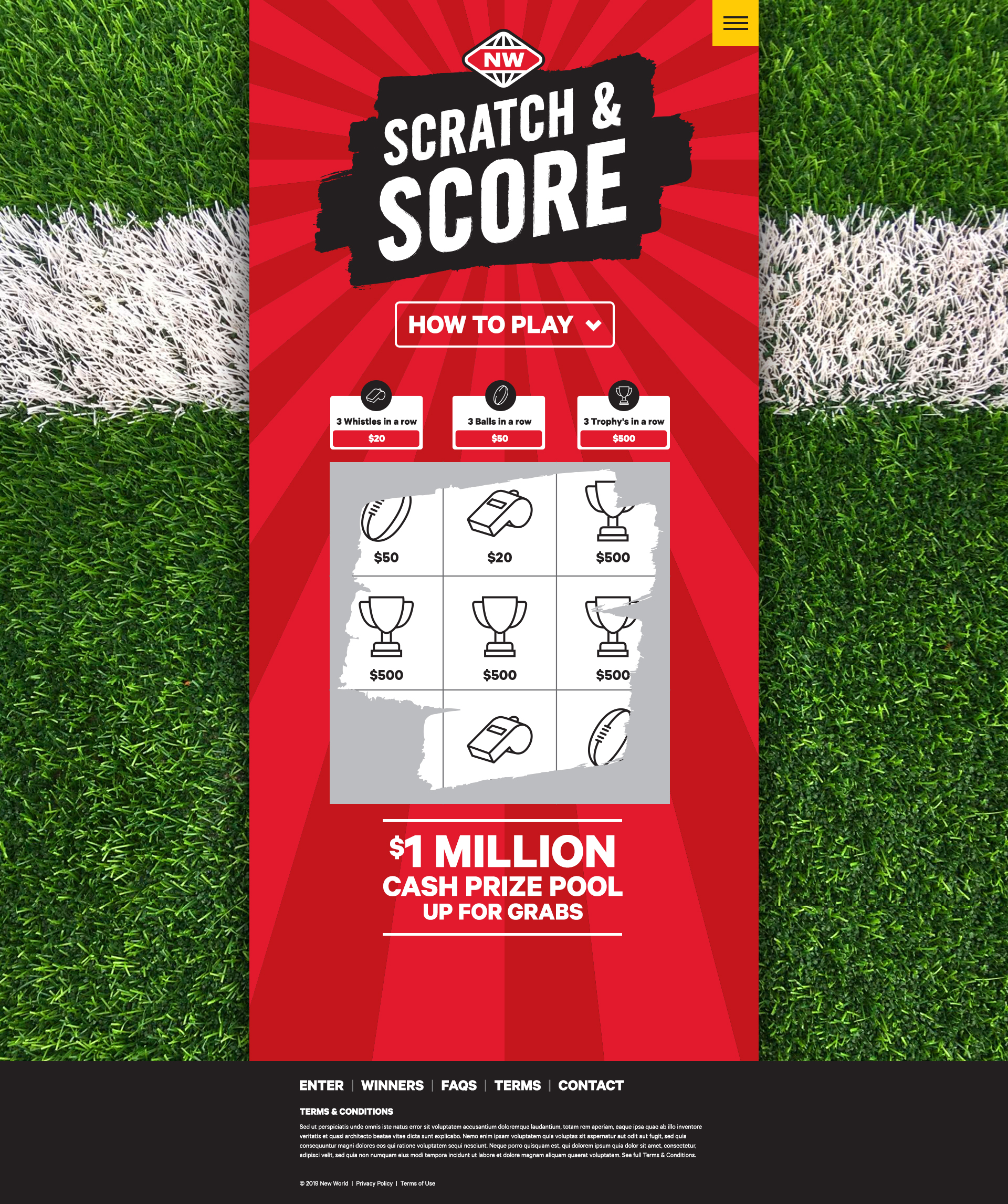 We designed and developed a 2019 Rubgy World Cup tie-in promotion for New World Supermarkets in New Zealand.
Powered by our populus promotions engine and a custom built front end, the site incorporated a Javascript virtual scratchcard instant win mechanic.
With a total available prize pool of 43,000 instant win cash prizes, the site processed over over 3 million entries during the 7 week promotion period  – representing over $120,000,000 worth of gross sales.
With an average of 70,000 entries per day, and a peak of over 8600 entries processed in single hour, the site broke all previous records for populus – nice job Menno!