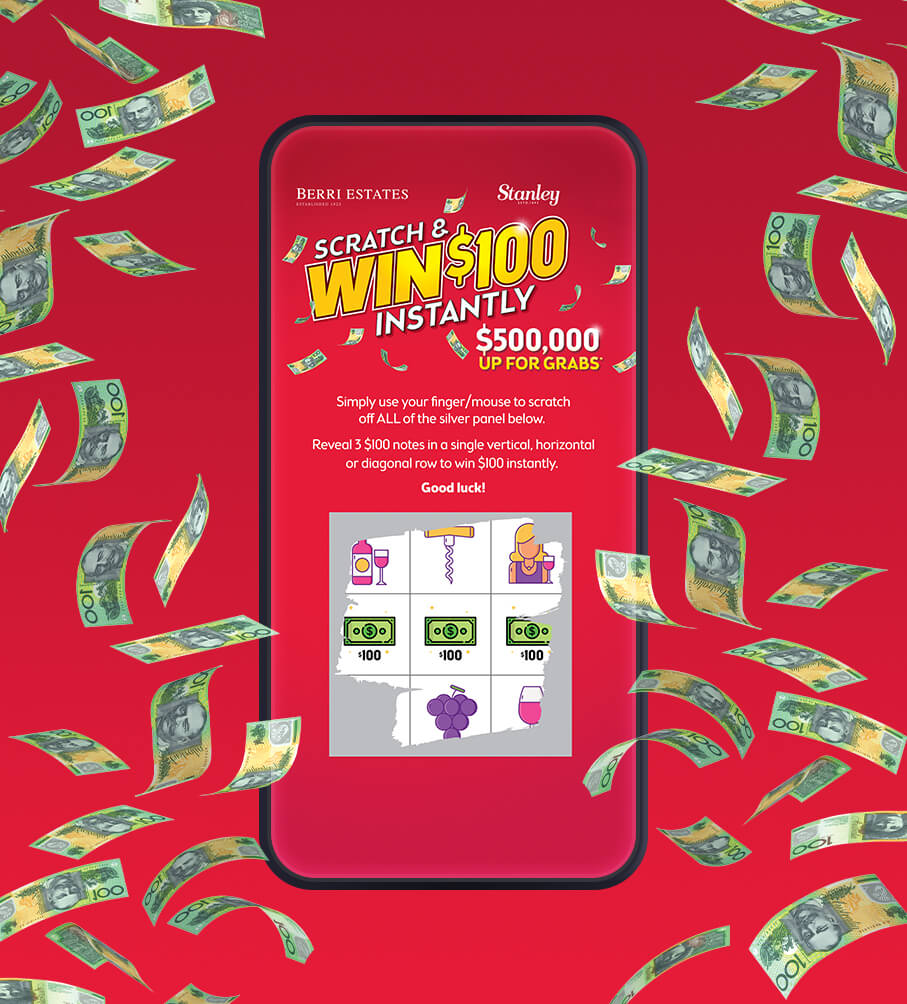 Virtual Scratch Card promotion website built on 'populus' for Stanley + Berri wines featuring a custom entry mechanism and interactive scratch card for a chance to win instant cash prizes.
Incorporating a mobile centric design, the site uses the mobile device's 'swipe' action detection to allow the users to 'scratch-off' the panel shown on the Virtual Scratch Card on the device screen to reveal a prize result.
We programmed a randomized instant win mechanism on the site allowing participants to win a $100 cash prize upon playing the game.