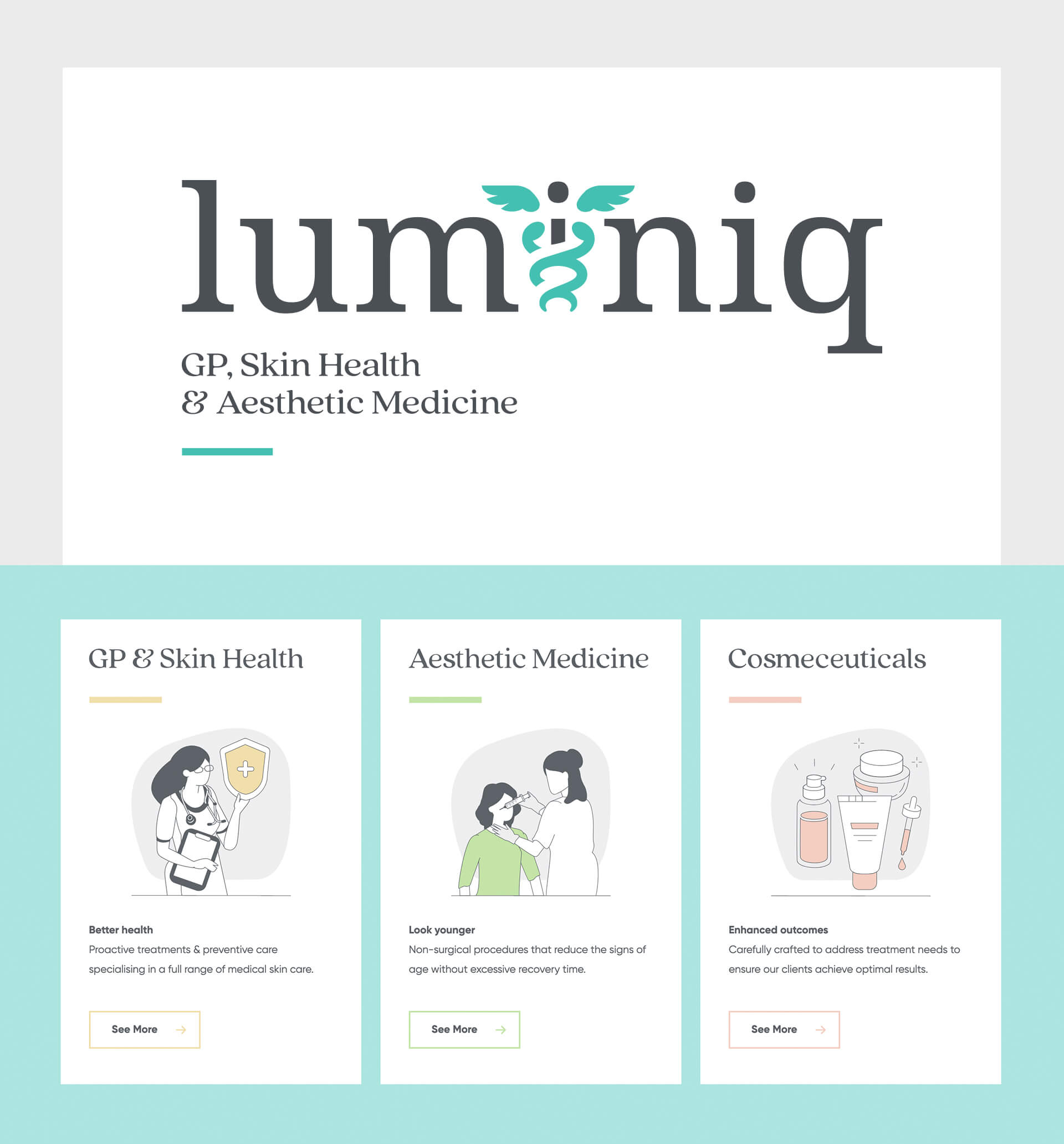 The cosmetic and laser clinic space is crowded with numerous chains populating the Australian market – all offering a largely undifferentiated service. Our client, sensing an opportunity to advance a superior offering grounded by medical science and administered by trained doctors (aesthetic medicine), approached us to develop a new brand from the ground up.
Utilising our unique Brand Genome process we recognised that the aesthetic medicine category was largely ill defined and generally confused between laser clinics, beauticians and medical based offerings.
In order to create a differentiated brand with a largely female audience, we embarked on an extensive name development exercise, finally settling on the name Luminiq – a name we feel is self explanatory. In order to signal the medical nature of the clinic, the logo we created incorporates the highly recognisable Caduceus symbol, normally a short staff entwined by two serpents in a stylised replacement of the "i" in the name Luminiq. Finally, we included the descriptor "GP, Skin Health & Aesthetic Medicine" – leaving the "GP' in the descriptor for start up purposes only.
The colour palette of the logo is a subtle representation of green that is commonly used in medical parlance, as are the brand and secondary colours used throughout all the brand communications.
Visit luminiq.com.au