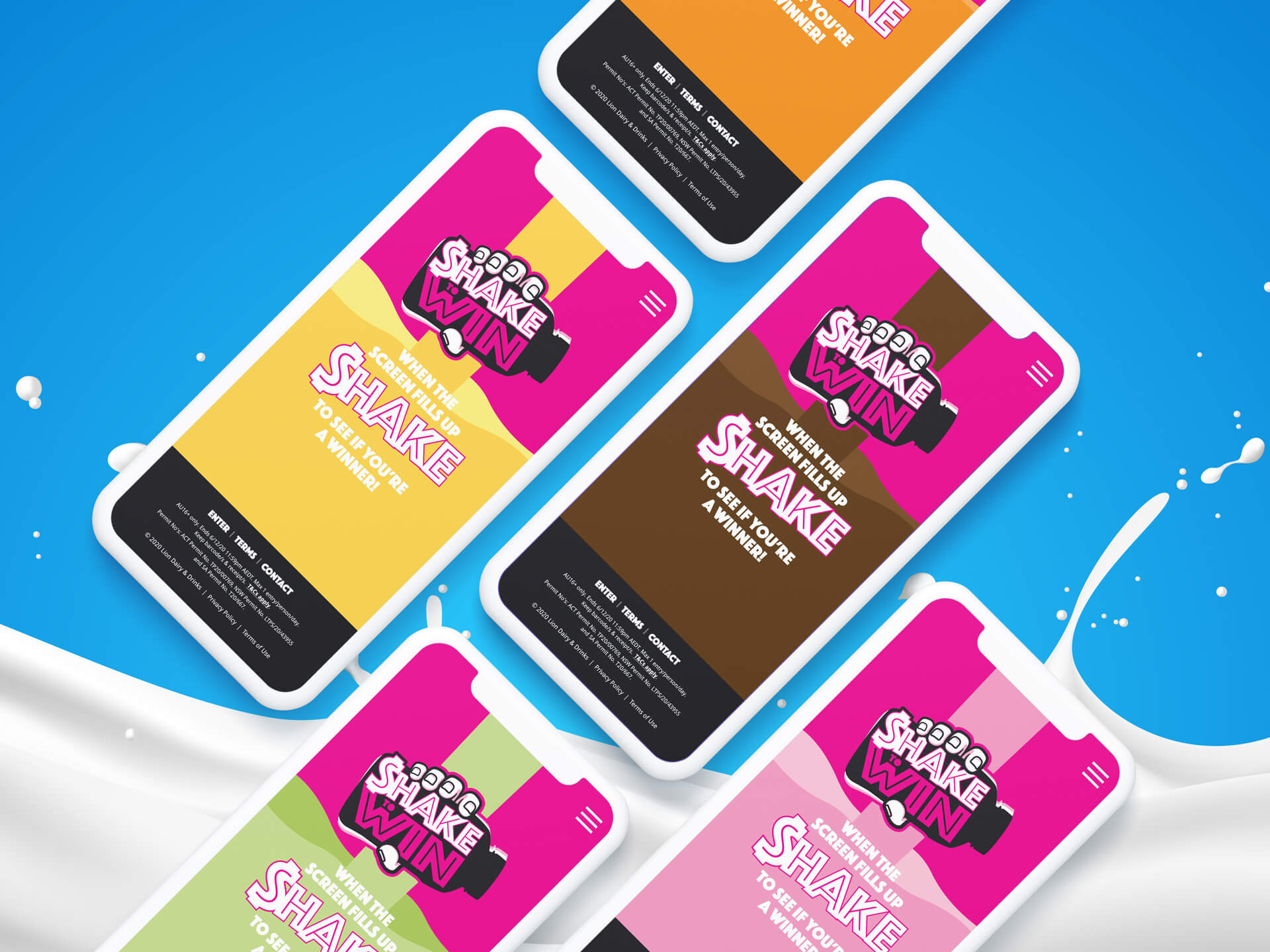 We've just launched a new promotion website built on our custom promotions engine 'populus' for Lion Dairy & Drinks featuring a custom front-end .NET entry mechanism as well as custom animations based around their range of participating beverage brands.
Incorporating a mobile centric design, the site uses the mobile device's accelerometer to activate the 'game' by shaking the device. Depending on the product barcode entered, the users will see different coloured animations relating to the product purchased, for example orange for orange juice, brown for iced coffee, green for mint flavoured milk, etc. There are almost 200 individual SKU's and 6 colour variations for the animations.
We programmed a randomized instant win mechanism on the site allowing participants to win prizes between $5 and $100 upon playing the game as well as a separate automated daily draw to win a $1000 dollar prize.