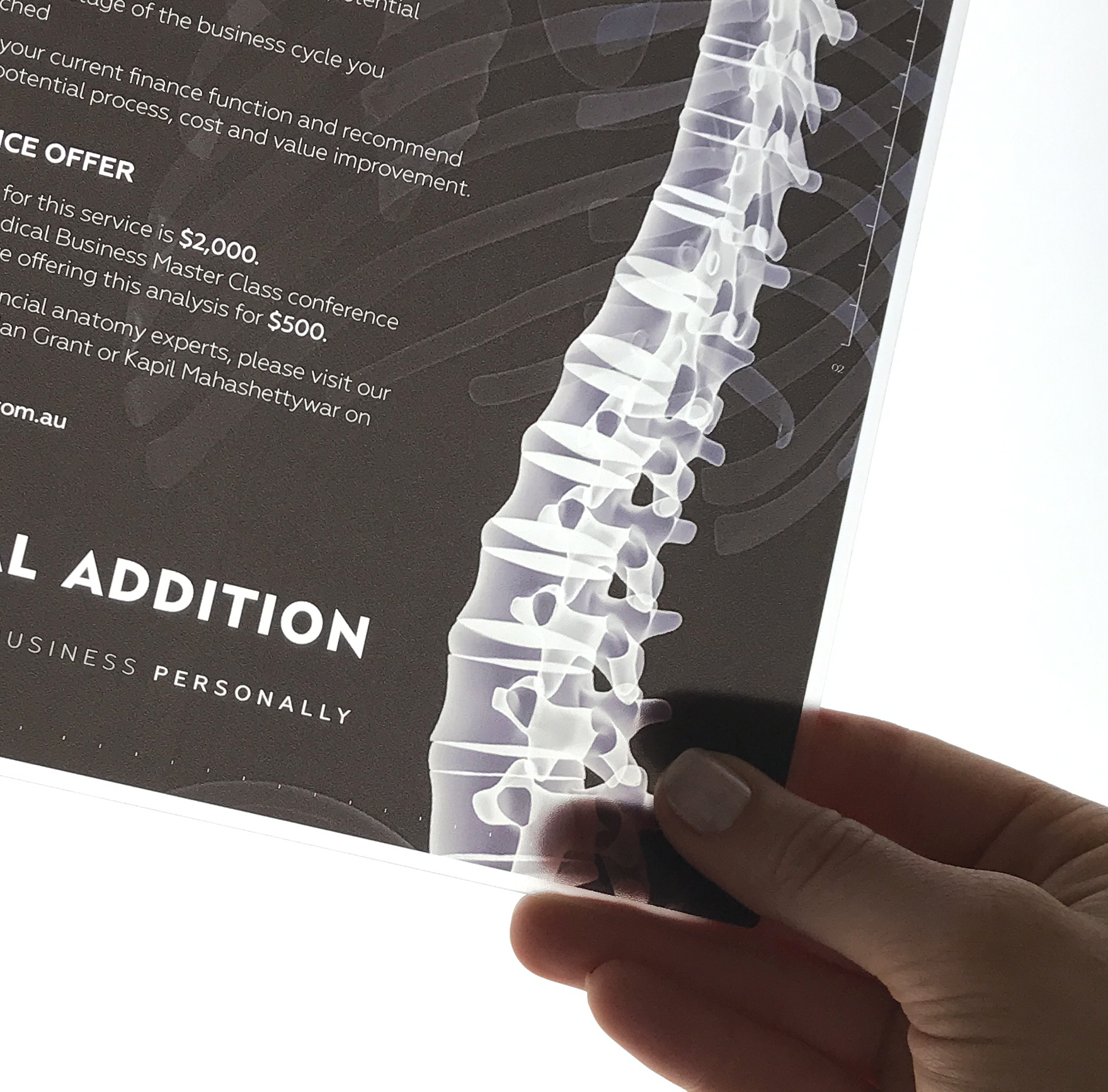 We designed and created a highly successful campaign for Vital Addition to promote their services at the Medical Business Management Masterclass Conference series held in Sydney, Brisbane and Melbourne.
The conference attendees were all doctors and medical professionals so the campaign creative was designed around the concept of an x-ray examination – a thorough diagnosis by Vital Addition's financial experts of their practice structure and business resulting in recommendations for potential process, cost and value improvements.
We created a unique handout printed on PVC plastic with a special technique for backlit application – allowing us to mimic a real x-ray image!