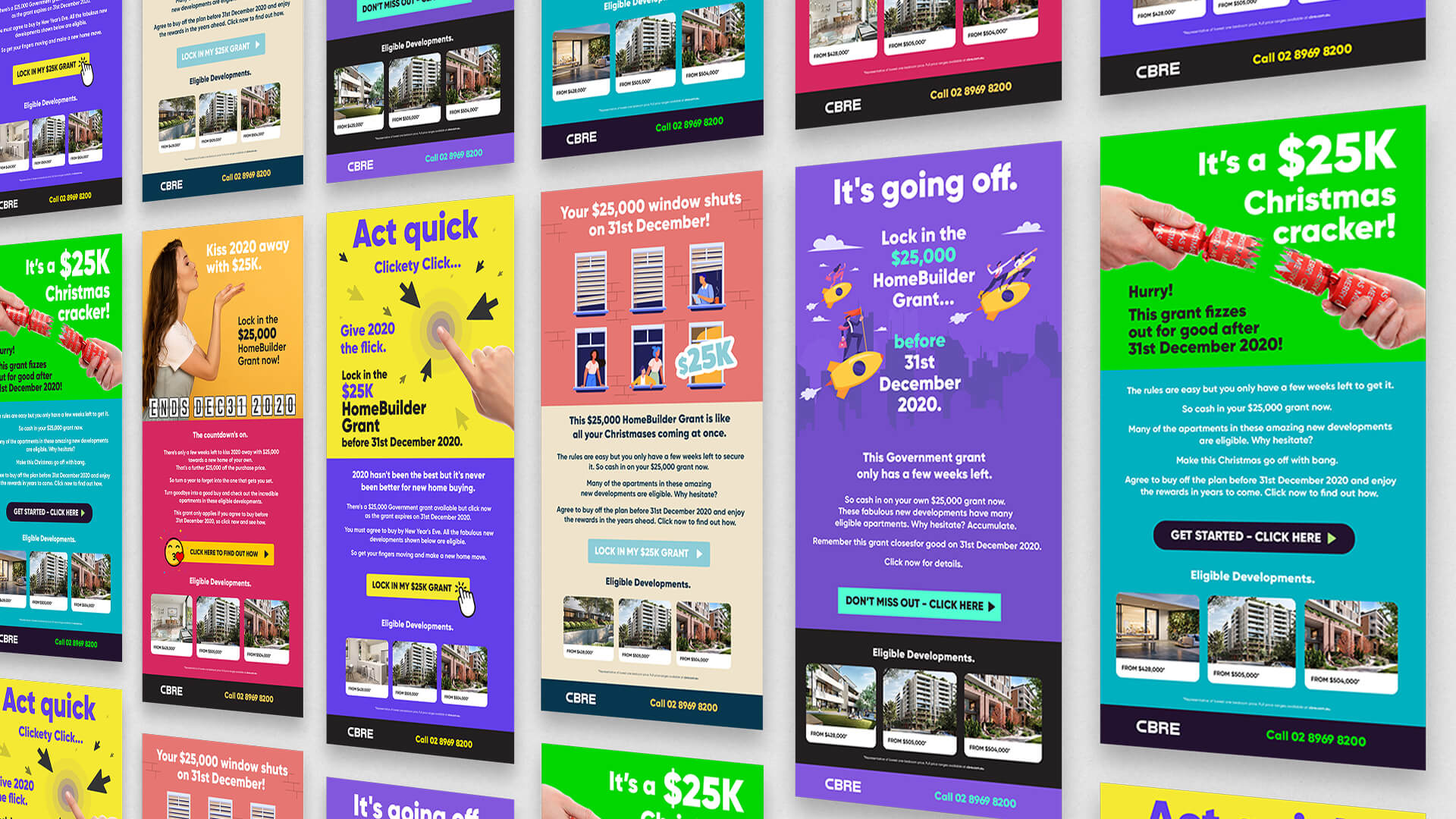 CBRE has curated a sophisticated database that is the cornerstone of their project marketing success as the leaders in their field across Australia.
Within this database super structure there exists the ability to finely target customers based on their specific requirements across multiple parameters which leads to relevant engagement and mutual respect between customer and client. Even with this level of pertinent engagement, there was a communication gap that had failed to motivate customers into enquiring about the $25,000 HomeBuilder grant which is part of the Federal Government Covid-19 response package.
CBRE briefed us to create a lead generation campaign to solve this problem. Our solution was the design of five different creative concepts that were visually distinct, leaning towards retail in feel and heavy on vernacular language, a change to the normal cosmopolitan tone employed so well. The campaign was a smash success, reinforcing our enduring optimism that ideas driven creative trumps all else.